21 April 2015
Danish stove granted licence in a country that has banned wood-burning stoves...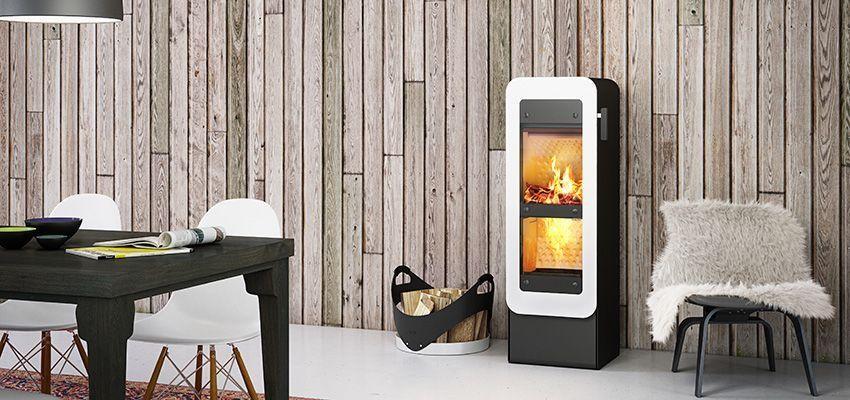 A Danish stove has now been granted licence for sale on the world's probably most restrictive market where all wood-burning stoves have been banned since 2003.

It is nothing other than the sensational Bionic Fire from RAIS A/S in Fredrikshavn that has been approved by the authorities of the province of Canterbury in New Zealand following 18 months of rigorous technical testing. This area is regulated as Clean Air Zone 1, in which wood burning stoves, as a rule, are not permitted. That is to say that until now Danish stoves have been granted sales authorisation, thus allowing them a good start on the market. The reason why the stove has been given sales authorisation is that it has such efficient combustion that the Danish Technological Institute has found an absolute minimum of unburned residual particulates in the smoke from it.

This is due, in particular, to the stove's dual chamber system. The upper chamber functions as an ordinary combustion chamber in an ordinary stove, but once the stove reaches a certain temperature, an automatic device kicks in and turns the smoke downwards. Post-combustion at high temperature with controlled air supply takes place afterwards in the bottom combustion chamber. The stove's functions define its first-class environmental profile and pave the way for selling it to the citizens of Christchurch, Rangiora and Kaiapoi.

The distributor, EnviroSolve, has just started presenting Bionic Fire on trade fairs and other exhibitions in the area.

"We are naturally very satisfied that Canterbury has now issued a permit for our newly developed environmental flagship. We also have the feeling that the stove's modern, organic design will be much to the taste of New Zealanders - as they do have certain things in common with us, the Danes, culturally," says Ann Charlotte Wellejus from RAIS in Frederikshavn.

Hear about the thoughts behind Bionic Fire

See Bionic Fire at www.rais.dk and www.envirosolve.co.nz

More information from: Market manager Ann Charlotte Wellejus, mobile: +45 40 21 34 72 or director Henrik Nørgaard, mobile +45 20 49 59 95

Image text

With a white front, Bionic Fire looks light and magnificent.

Image text

Bionic Fire comes with a black front and a more graphic look.